Designing With Darts Tutorial
Transform Your Basic Dress With a Few Simple Dart Manipulations!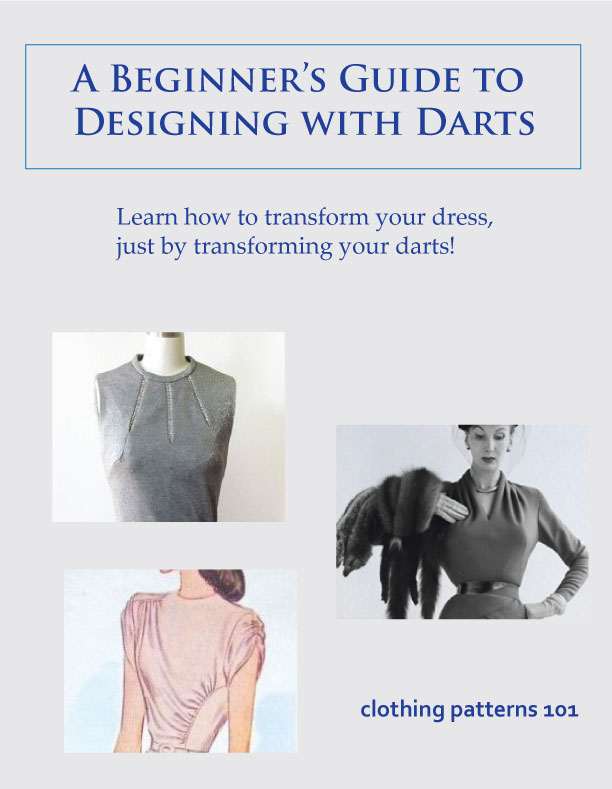 ---
I Hate My Basic Block Dress!!!  Now What Do I Do??? 
You spent so much time creating your basic dress block and making it fit.

It wasn't much fun.
In fact, it can be pure drudgery.  (I know - I've done it several times!)
But - it's a necessary step towards designing your own clothes.
OK, I've got it.  I needed to go through that process. But what do I DO with this thing?

Lots of things!!
Now, you get to have some fun with it!

And there's lots more!
I developed the "Beginner's Guide to Designing with Darts" to help you take your basic dress to the next level.
Creating your block and getting a good fit is the first step in designing clothing that looks great and reflects your unique personality (and if you haven't created your block yet, let's get started!).

But the block itself - well, it has NO personality.
Now it's time to add that personality and style. Pleats, tucks, shaped seams, Princess seams - all add style to your dress.  And you don't need to sacrifice fit - because fit is just as important as style when it comes to looking your best.

And it's really easy!  You - yes, you - can do this in no time.  Really.

---
OK, but what's included in this tutorial?
This in-depth tutorial includes:
---
Order Now and Start Transforming Your Dress Into One that Reflects YOUR Personality!
No matter what your personal style, you can show it off when you design your own clothes.  And the easiest way to get started is just by getting rid of those waist and bust darts - and replacing them with design details!
Just click the button!
Then download the files to a safe place.  You own all the files - both the pdf and video files - and will have unlimited access when you save them to a flash drive or cloud storage. 
Take control of your closet and design the clothes you want to wear - clothes that fit perfectly and look great!
---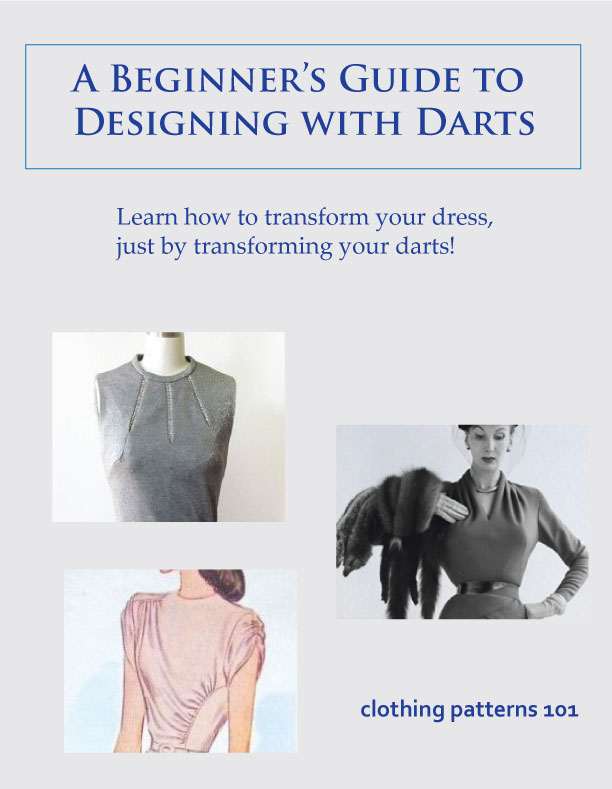 Purchase the Digital/Downloadable version of the tutorial.
You'll have instant access to the pdf files (which you can download and print) and to the online videos on a password-protected page on Vimeo.  The videos in this version are also downloadable.  The pdf files arrive immediately via email. 
   $24.97         USD 
Yes! I'd like to transform my darts
---
Sales tax will be applied to all purchases from the State of Wisconsin, USA.
---
ClothingPatterns101.com does not sell the personal information of its users to anyone, ever.